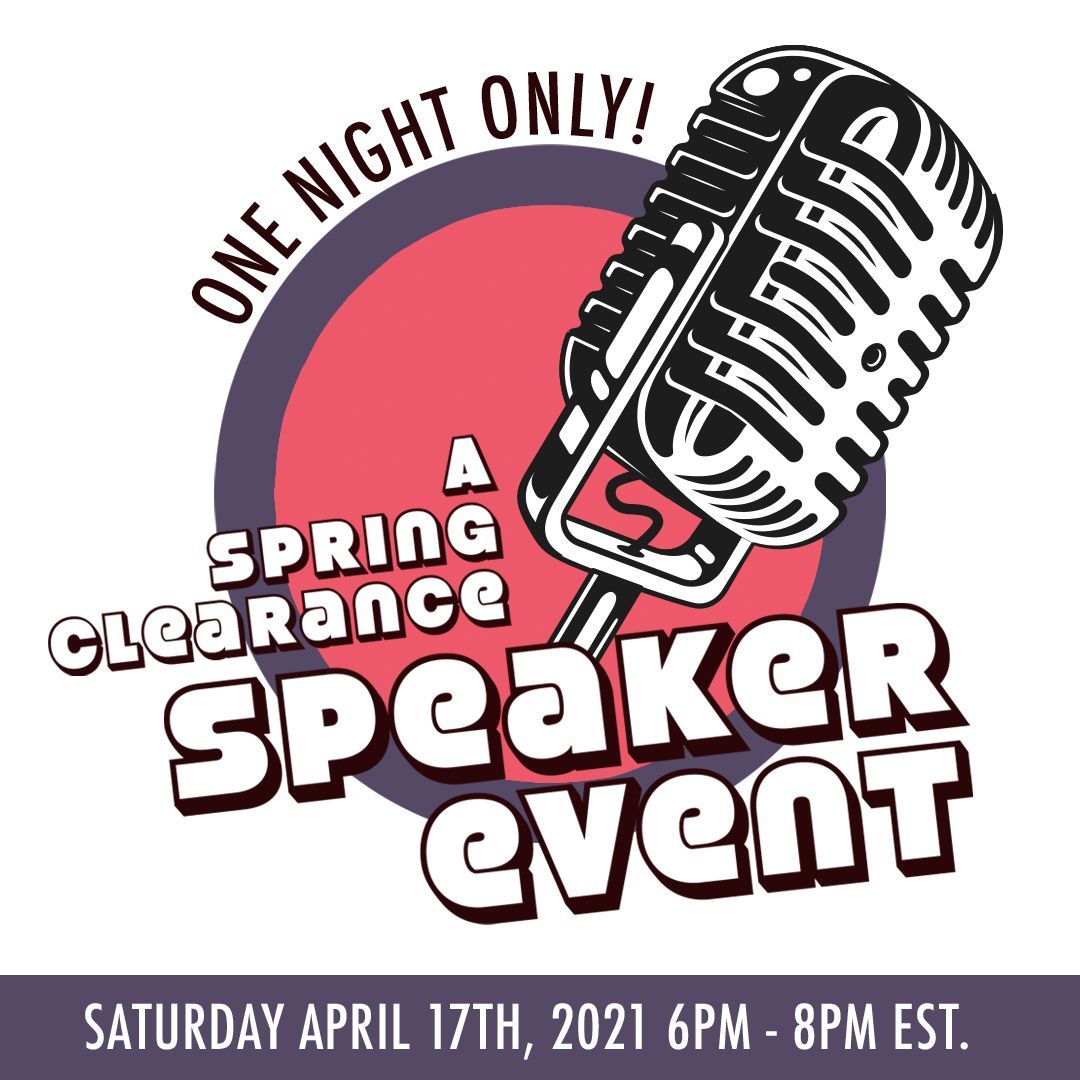 One Night Only! A Spring Clearance Speaker Event!
Saturday April 17, 2021 - 6pm to 8pm (EST)
We at Spring Clearance hope you have stayed safe and healthy during the past year. Since our annual retreat typically takes place at the end of April, we have decided to do something extra special for everyone this year! We are putting on a one-night-only speaker event on Saturday, April 17th, 2021!
We have invited amazing speakers from across the globe to share their experience, strength, and hope! We will also be hosting a Spritual Candlelight Meeting after the speakers!  Come share your gratitude with us!
This event is FREE for all fellows! Please RSVP using the link below, and share this with your friends in fellowships near and far. 
Online registrations will be accepted until 6:00 pm EST on 4/17/21!
**We are also excited to announce that we will be holding our annual Spring Clearance retreat IN PERSON a little later this year during the weekend of December 3-5, 2021!  Save the date!**
We look forward to seeing you all on April 17th!