Registration will open soon!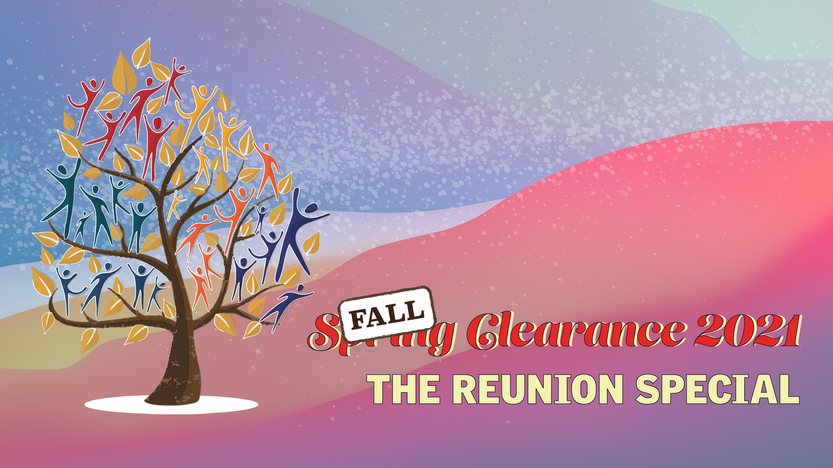 The Reunion Special
Paid registration and scholarship applications will open on 
Sunday, August 22, 2021, at Noon!
This year's retreat takes place December 3-5, 2021 in Lakeville, CT.
Due to the COVID-19 pandemic & for the safety of all registrants this year, we will be requiring vaccination for all attendees at this year's retreat. All registrants will be required to upload proof of their full vaccination status at the time they register. 
Each year, Spring Clearance sells out faster and faster.  While that's a testament to our retreat, we want to make sure YOU have the chance to book as soon as registration opens. Be sure to sign up early. Members of the Spring Clearance committee will be available before and after meetings in the coming weeks to answer your questions.
Unlike in prior years, there will NO LONGER BE A PAY LATER OPTION!  All payments will need to be made when registering, so please plan accordingly when planning to register for this year's retreat!
There are a limited number of full and partial scholarships available for those with financial hardship. 
Please Note: Applying for a scholarship does NOT guarantee a spot at the retreat. 
Scholarships will be drawn randomly in early October 2021.
Room Choices:
Single (a room by yourself) @ $595 

Double (a room with one roommate) @ $450

per person

Triple (a room with two roommates) @ $345

per person